tabi × Bijuu
非日常を味わえる高級レジデンスにチェックイン。泊まる宿の雰囲気によって、過ごし方、持っていきたいもの、着ていきたい服も変わるもの。トランクに添えた、牛革とハラコのコンビネーショントートtabiは、柔らかい革の質 感がリラックスした雰囲気を後押ししてくれる。バッグインバッグにはもちろんSŌLIのクラッチを。ゆっくり本を読むこと、景色を味わうこと、時間を気にせず眠ること…そんな贅沢な時間を存分に味わって欲しい。

Checking in to the high-class residence where you can experience the unusualness. Depending on the atmosphere of the place, how you will spend the time, what you will bring and want to wear is going to change. Very soft leather tote bag "tabi", which is attached to a trunk and made of a combination of cowhide and unborn calf, assists to create the relaxing atmosphere. Of course, SŌLI clutch is recommended for the bag-in-bag style. We wish you to have the luxurious time by reading books, enjoying the scenery, and sleeping in with no distraction.

四条河原町という好立地に、創業180年の老舗京漬物「村上重本店」が提案するプライベートレジデンス"Bijuu"はある。1フロアを占めるデザイナーズスイート"501"は、空間やプロダクトのデザイナーとして、国内外で高い評価を得ている柳原照弘さんのデザイン。窓から東山や鴨川の景色を眺め、室内に目をうつせば、フロア中央に備えられた大きなバスタブに、世界中から選りすぐられたアートや生け花と、感性を刺激してくれる空間が広がる。

The private residence "Bijuu", which is produced by the 180 years old traditional Kyoto style pickles shop "Murakamijyuhonten", is located in very nice area called Shijyoukawaramachi. The designer's suite "501" which takes up the entire floor, is designed by Teruhiro Yanagihara, who is recognized internationally. Through the window, you will have the great view of Higashiyama and Hatogawa. And if you take a look inside, you will find the big bathtub that is placed in the middle of the floor, fine arts and Ikebana that are selected from all over the world, and stimulating environment that is so inspiring for your inner senses.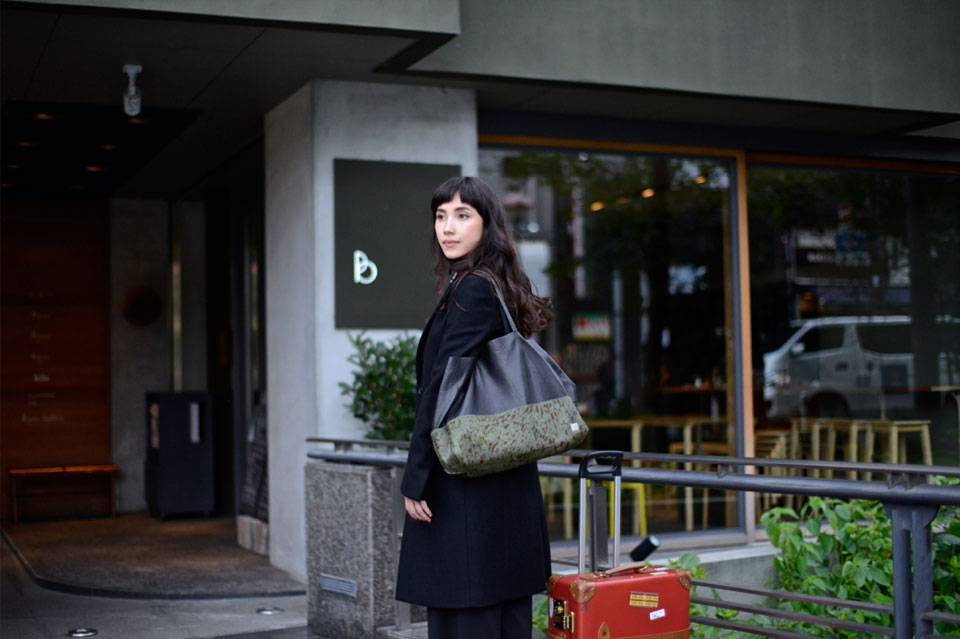 Bijuu 京都市下京区木屋町通四条下ル船頭町194 村上重ビル TEL 075-353-0802
194, Sendocho, Shimogyo-ku Kyoto-shi, Kyoto, 600-8019, Japan TEL +81(0)75-353-0802